Television and Movies
I've been acting on television since 1973
In 2019 I'll be working on six television series based on my books.
"True Time Tales"
In the past 10 years I've published 52 books in 'True Tales' series of historical fiction for Bloomsbury Educational. These cover stories from Stone Age Tales through history to World War 2 tales. Now they are being adapted by Canadian animation partners to make an international children's television series.
---
"Dangerous Days"
The history series for adults - 'Dangerous Days' - in Autumn 2017 I'll be writing a pilot episode for this prime-time TV seies for television based on "Dangerous Days in Elizabethan England".
---
'Horrible Histories'
The award-winning CBBC Series is in its tenth year and 7 series are avaialble for download
---
'The Fire Thief' trilogy
These action/adventure titles from the 2000s are being developed with television production partners.
---
Wolf
In January Terry will be recording a horror movie about a pack of Werewolves on Hadrian's Wall in Roman times. Terry plans to write the book of the movie
---
The Pitt Street Mob
An animated television serial about a group of children who dream of being heroes. Based on the Barrington Stoke book "The Pitt Street Pirates". In negotiation.
---
Movie plans
I am developing, or appearing in, five new movies with various production companies.
1. 'Horrible Histories - the movie'
An adaptation of the popular book series for the big screen. The filming is complete and the movie is due for release on 26 July 2019.
---
2. 'Master Crook's Crime Academy'
Four live-action, 90 minute movies for television based on the comic-historical novels published in 2009. In discussion with an international broadcasters.
---
3. '
The Real Maria Marten'.
In 2016/17 Burn Hand Films will be creating a movie script based on Terry's 1978 novel, 'The Real Maria Marten', a Georgian murder story. The movie will be filmed in 2018 and Terry will act in a leading role. A novel of the film, called "He will hang", should accompany the movie release in 2018
---
4. 'Plan Z'
The zombie movie, 'Plan Z', was released in Autumn 2016 with Terry in the role of a shopkeeper, 'Old Davey' who becomes a zombie. It came out in January 2017 as a DVD and is available in most ASDA stores. In March it won the National Film Award for Best Thriller. ONLY SUITABLE FOR AGE 15+
---
5. 'The Fire Thief' trilogy
This best-selling series of three books tells the story of Prometheus, the Greek God who stole fire from the gods and gave it to humans. His punishment was to be chained to a rock and have his liver eaten every day by a monstrous eagle. When the hero Hercules sets Prometheus free he must travel through time to hide from the great avenging bird. An adaptation of the books is now being discussed with US movie companies.
---
Horrible Histories
The 8th 13-part television series of Horrible Histories launched on British CBBC Television in May 2019. The hysterical historical tales are presented as a series of comic sketches with top actors taking part. See samples
In March 2011 the Royal television Society Awards in London made "Horrible Histories" on CBBC the "Best Children's programme of the year". They have already been awarded 3 BAFTAs for the best children's programme. On 22 January 2011 they were awarded The Brtish Comedy Awards trophy as "Besk Sketch Show". The Comedy Awards have always gone to adult shows. HH were not only the first children's show to be nominated for an award but, of course, the first to win it.
Terry has a dozen or so roles. Look out for him and, in case you don't recognise him here he is in some of the sketches ...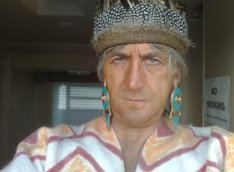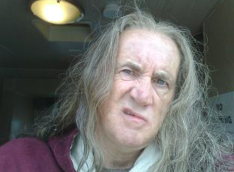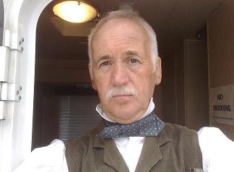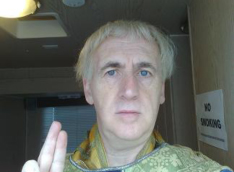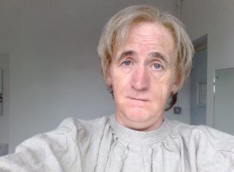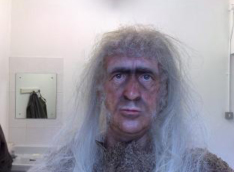 ---